Cloud Infrastructure Upgrade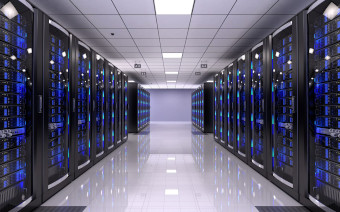 24/10/2023: We are delighted to share a significant milestone in our ongoing commitment to advance our services by offering healthcare professionals cutting-edge decision support tools and software solutions. After more than a year of intensive work, Ergobyte's technical team completed a substantial upgrade of its cloud infrastructure.
In a constantly evolving technological landscape and amid the growing demand for efficient healthcare solutions, Ergobyte has consistently positioned itself as a leader in the industry. This latest infrastructure upgrade highlights our dedication to equipping healthcare providers with tools that facilitate outstanding patient care.
We have expanded our cloud capabilities to cater to the increasing needs of healthcare practices and hospitals as they grow. With the implementation of top-notch security measures, we ensure the protection of patient data and compliance with industry regulations. As a result, we can now guarantee lightning-fast speeds and minimized downtime, thereby enhancing operational efficiency for our clients.
Stay tuned for further updates as we continue to enhance the digital health experience. We are excited to explore the possibilities this upgrade brings for healthcare providers and their patients.