Profile
Ergobyte's goal is to transfer information technology from research to market. In order to achieve this, it develops and commercialises innovative software products that address the needs of both businesses and the public.
People
Through minimal hierarchy, self-management and empowerment is encouraged. Collaborative work teams are the only method of employee oversight. Employees are more involved in important conversations and decisions.
George Nikolaidis - General Management
Martha Zachariadou - Business and Marketing
Athanasios Kleontas - Scientific Direction
Jenny Pliatsika - Software Engineering
Maria Zande - Medical Research
Anthimos Moustakas - Quality Assurance
Within Ergobyte, development is carried out by a team of skilled software engineers, as assisted by project managers, analysts, designers and science associates. They are all aware of the potential risks and pitfalls in software design and development and, more importantly, how to avoid them. A common software base is used across all products, thus achieving significantly smaller development time and cost while boosting at the same time quality and functionality.
Products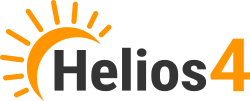 History
Ergobyte started its activities as a typical software development house, meaning custom projects, design, coding and sales, all handled in its premises. From the beginning, Ergobyte strived to diversify by investing in cutting edge technologies in order to benefit its clients.
Over the years, the company grew in numbers, but also went through some strategic and organisational changes that shaped its future. Months of coding, testing and audience feedback resulted in DataLife, a hospital information system developed specifically for the needs of small and medium sized clinics in Greece.
This is how our eHealth journey started. Since 2010 we develop and commercialise software solutions that empower health professionals by assisting them with clinical and pharmaceutical information at the point of care.