Clients
Ergobyte supplies many health and pharmaceutical sector companies.
Our products DataLife and Galen Medicines are the central piece of many private hospitals IT infrastructure.







Public hospitals in Greece use RxReasoner daily for decision support and Galen Medicines for access to pharmaceutical knowledge.






Health payers use the Galen suite of products to perform plausibility analysis and reimburse prescriptions.


The pharma industry partners with us to maintain an always up-to-date list of marketed medication products.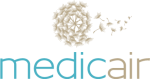 Research in Health Sciences
Our knowledge base and medical reasoning expertise is of importance to clients that are at the forefront of research.



Associations and Non-profits
NGOs, charitable and other non-profit institutions enjoy our services for rendering services that benefit the society at large.