ICT 2018: Imagine Digital - Connect Europe
12/12/2018: For the third time, Ergobyte attended the ICT event organized by the Austrian Ministry for Transport, Innovation and Technology, in the context of the Austrian presidency of the EU Council. The event was held in Austria Center Vienna on 4-6 December 2018 and gathered around 5.000 delegates from academia, research institutes, industrial stakeholders, SMEs and government actors.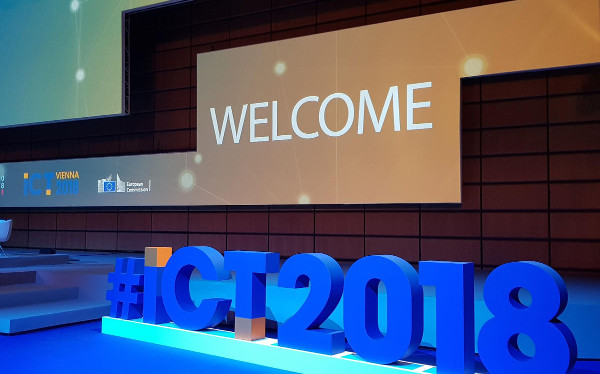 ICT 2018 focused on the European Union's priorities in the digital transformation of society and industry. It featured the following main parts:
the conference on digital research and innovation policies,
the exhibition where the best accomplishments and pioneering results of EU projects were showcased,
the networking activities organised by Ideal-ist and Enterprise Europe Network at a Face2Face Brokerage event, and
the innovation and startup forum which brought together market-oriented innovators and investors.
The plenary sessions on Artificial Intelligence, Next Generation Internet, Digital Skills and High-Performance Computing are just a few of the highlights.
The ICT events, organised by the European Commission since 1998, have become Europe's most visible international forum for ICT innovation and a unique gathering of the entire research and innovation community. We are looking forward to the next event in 2019.